Most of us, maybe only know a few types of image formats.
But it is not. From the beginning until now, there are actually a lot of image formats – including those too the file which is still related to images – but not many people know about it.
Everything follows the times and adjustments in their use. For example, for website and photography purposes, it's different, you know.
Well, here I want to explain the image formats. I think this information can be very useful, considering that they all have different characteristics.
Are you a photographer? Designer? Web developer? Must be familiar with these formats, deh!
Come on, read:
1. JPEG (or JPG) – Joint Photographic Expert Group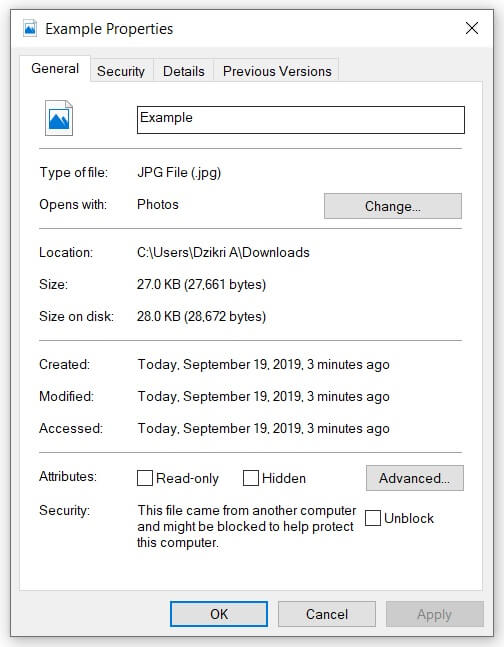 JPEG or better known as JPG, is the most widely used image format today. Why? Because usually, JPG is very commonly used in photographic-style images. For example for scenery, or other.
Even more than that, for cameras now the standard is already using the JPG format, you know.
One reason why JPG is widely used, is because in addition to the quality of the image (not broken), there is also a JPG compress feature.
This feature allows images to be optimized in such a way that size the resulting will be smaller.
It's good, is not it?
It is also recommended to print photos using this format, so that the results and quality of the digital color can be exactly the same as those in the photo.
2. PNG – Portable Network Graphics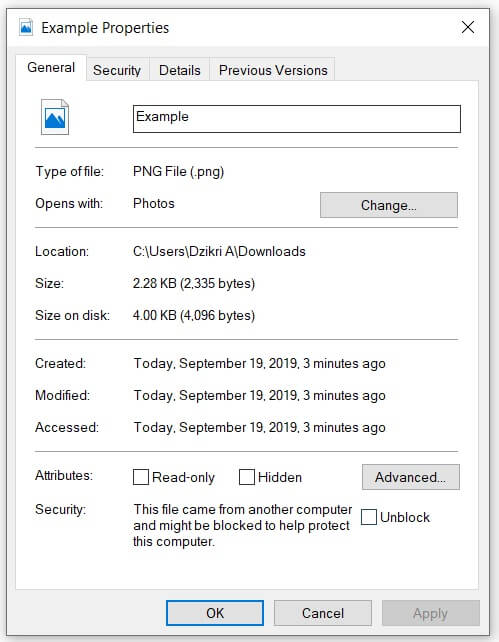 PNG is a type of image format that is generally widely used for illustrations or drawings in the form of two dimensions.
Among the advantages that make this PNG special, is because this format has features transparency.
With these advantages, PNG is very suitable to be applied in a variety of web-based needs. For example, like making background transparent, and gives color to certain objects.
To use PNG format, we must use:
Drawing applications, like Paint, or
photo editing applications, such as Adobe Photoshop.
Also Read: How to Convert Photos to JPG
3. GIF – Graphics Interchange Format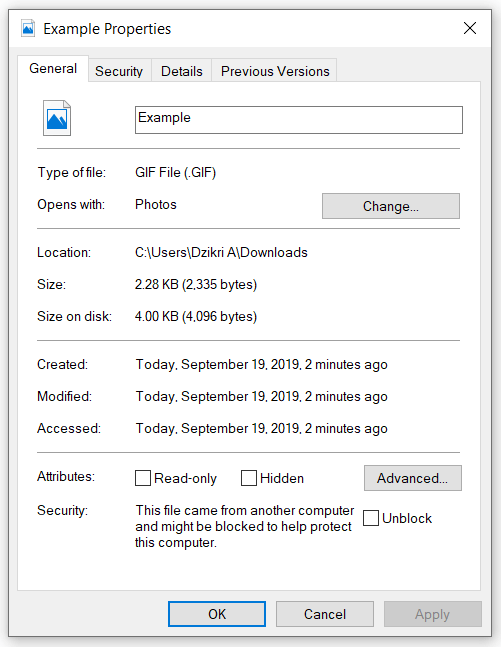 Have you ever seen a moving picture yet? Of course you do.
Well, these images, generally use this type of format GIFs (Graphics Interchange Format), you know.
In a way, GIF is the most widely used image format in the needs of making animations with a specific purpose, based on digital but not video.
In addition, GIF is also usually formed from several different images which are then combined into one. For example motion A, B, and C. Everything goes in sequence so that it appears as if it is moving.
However, some are made directly using software–software animation.
Interested in making it?
Also Read: How to Enlarge JPG Files
4. TIFF – Tagged Image File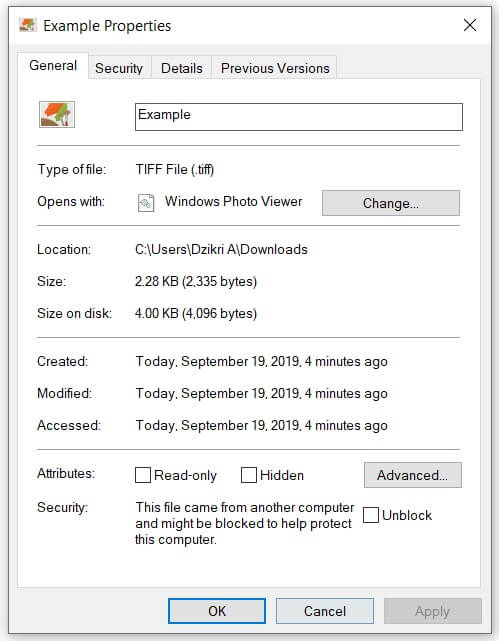 TIFF is a type of image format that has the exact same results as the camera capture.
Unfortunately, currently TIFF is rather rare, especially when it comes to general needs.
But for photographers who often print photos, TIFF is still relatively widely used, for reasons of accuracy between printouts and digital that is very precise.
5. PSD – Photoshop Document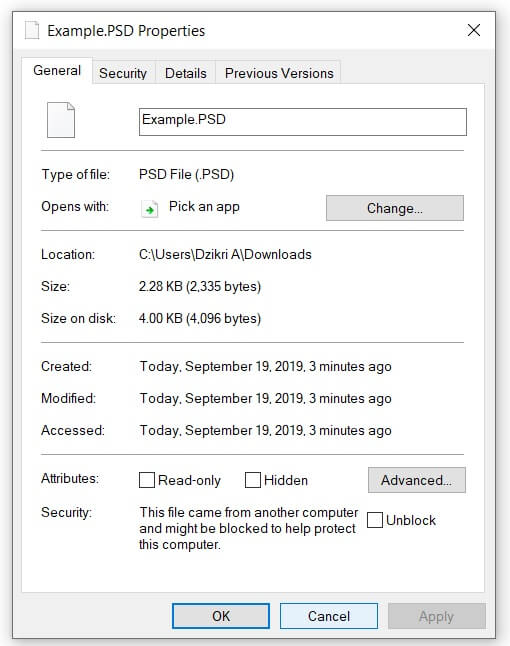 I was touched, right? Previously about Adobe Photoshop?
At first glance, Photoshop is a photo editor application that is already well-known among computer users.
Well, format PSD in Photoshop it contains information about images.
For example, I opened and edited an image in Photoshop, then saved it in PSD format. So when I later want to re-edit the image, I just need to open the PSD again.
So, this format can be said as a direct image format, and it may not. More or less like that an example of its use.
6. PDF – Portable Document Format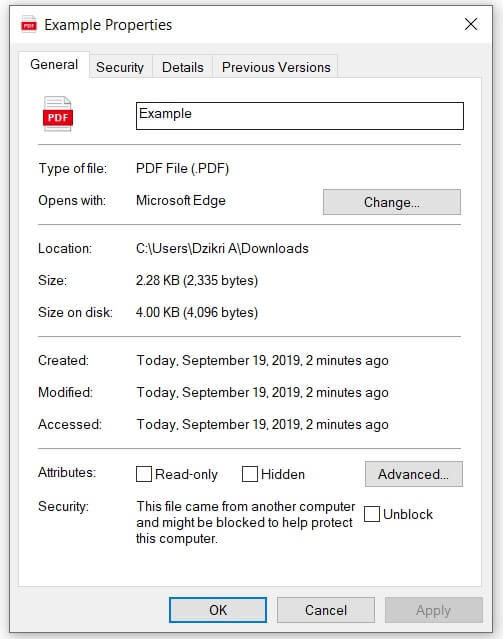 Maybe most people are more familiar with formats PDF as a format for documents.
Though not really anyway. PDF can also be referred to as image format. Why? Because this is evident from the style of the document which is in the form of a picture.
In fact, in some photo editor applications, the file PDF can also be opened, you know. This is one proof that indicates that PDF, besides being included as a document format can also be categorized as an image format.
7. RAW – RAW Image Format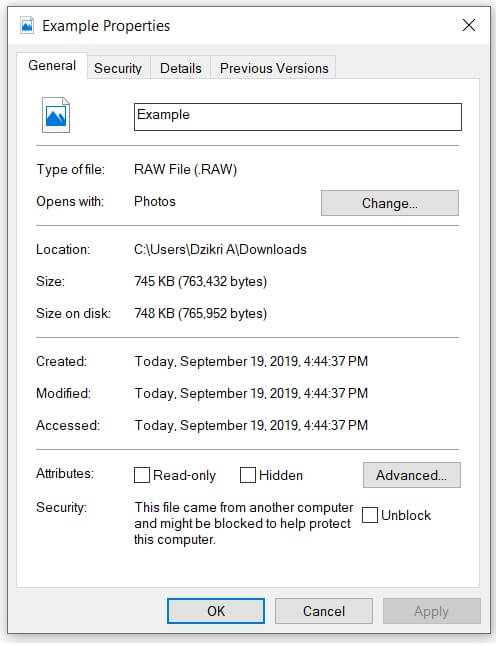 RAW, is the original image format of a device, aka you could say original.
So this way. When you open an image using the camera, it automatically starts the file it will be saved in RAW format, before finally being changed again manually using certain settings or editor applications, into other image formats.
RAW is the same as TIFF. RAW images or photos have the same quality as the original. There is no change at all.
In addition, RAW also has certain types, each of which has different devices. For example, Nikon Electric Format, or Canon RAW 2, and others.
Already Know How To Crop Photos With Photoshop
The final word
When talking about image formats, it might not be sorted out. Because there are certainly more formats that we haven't discussed here yet.
However, I will focus more on this image format that is the most widely used at this time. So, the seven formats above are considered sufficient.
Everything is complete, can be found on cameras, computers, cellphones, and other devices.
Well, maybe this is our first discussion this time. Are there any additions? If there is, please complete it in the comments field provided below, yes.
May be useful.