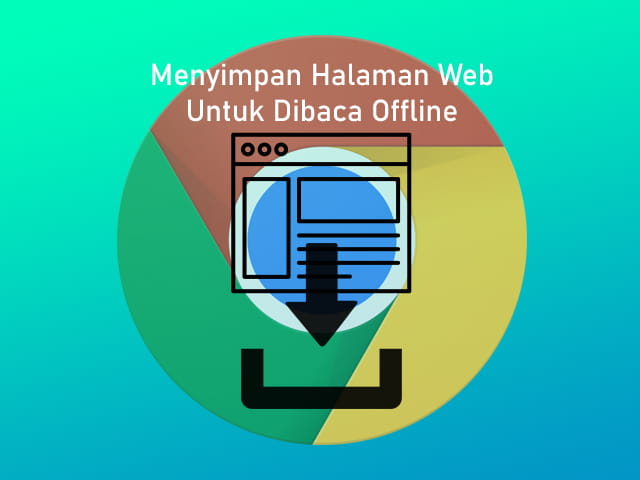 Nowadays the internet has become a necessity for every gadget user. With the existence of the internet, all information is very easily accessed. It is not uncommon for internet users to browse various sites to get the information they need.
For those who do not have an internet connection in their place of residence, they will usually visit a public place that provides an internet connection. For example, in the Cafe, Wifi Corner, campus, and other places that have an internet connection, even though paid.
If you have assignments and need information from various websites, it often can't be done right away. Meanwhile, if you want to continue at home, then it can't be done because there is no internet connection available, aka you are offline. Therefore, you can save web pages from various sites that need to be read offline when you return home. That is, you can still read these web pages even if there is no internet connection or offline. (Also Read: How to View Passwords Saved in Google Chrome)
How to Save Web Pages to Read When You Are Offline
If you use the Google Chrome browser, then you can save the web pages that are opened so that later it can be opened again even if offline. Actually some other browsers also have this feature, but this article will only discuss its use in Google Chrome.
So, if you are working on assignments and have many references from various websites, please save each of these web pages. Thus you can easily open it even if you are offline. In addition, you also will have no trouble if you forget the address of a website when you want to open it again, because it has been stored offline.
Actually how to save web pages in Google Chrome is very easy to do. You also do not need to install special extensions because Google Chrome is already available by default. To do this, please follow the steps below.
Please open the Google Chrome browser and open the webpage that you want to save so you can read it offline. Make sure the web page opens perfectly and is no longer loading, so that when saved can be stored intact along with all supporting files.
Next, in the Google Chrome window that displays the webpage you want to save, please click on the icon menu (dot icon) located in the upper right corner. After that, hover over the option More tools then choose Save page as in the other options that appear.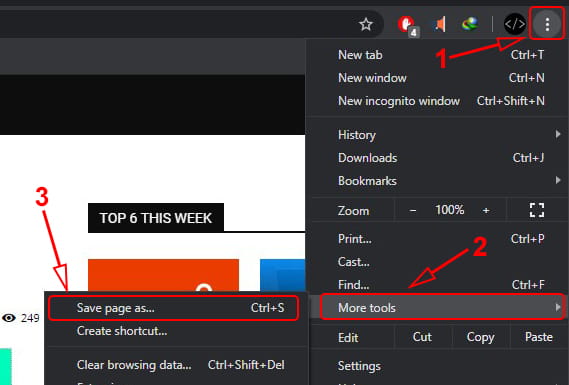 If you don't want to bother clicking options in the Chrome window, you can also do it using shortcut Keyboard. To save web pages using shortcut, please press CTRL + S on the keyboard.
After that a window will appear Save As which you can use to choose where to store web pages. It is recommended to create a special folder so that later you will not be confused because it is mixed with other files.
You can also change the file name of the webpage so you can remember it easily. However, make sure on the part Save as type You choose the option Webpage, Complete. This type is chosen so that all supporting files are saved, such as images, audio, video, and other files. Thus, when you open it offline, the web page will appear intact as if opened online. When finished, please click Save to save the web page.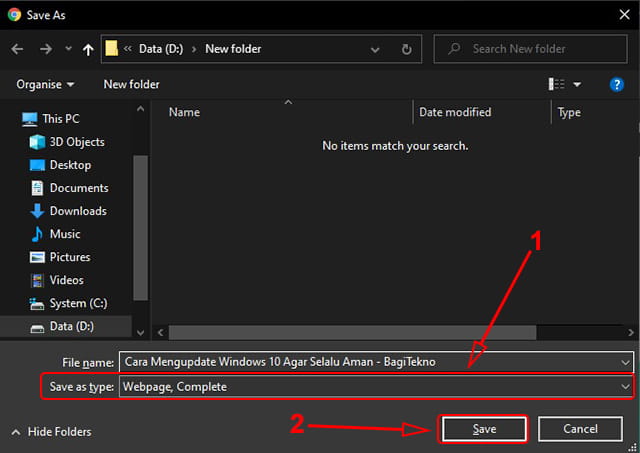 After that, the web page and its supporting files will be downloaded to your Laptop or Desktop PC storage. The time needed until the download process is complete depends on the number of supporting files from the web page. For example, if the web page has a lot of pictures or videos, then of course it will take longer. Make sure the download process is complete before you close the Google Chrome browser used.
After you save it, then just look for the storage location you previously selected to open it offline. In the storage results there will be an html file and a folder containing supporting files. To open the web page, please open the html format file.
That's the easy way to save web pages to read when you are offline. So, if you are opening a web page but cannot understand all of its contents at once, then please save it so that you can read it later, even when you are offline.