How to increase the size of a photo or JPG image.
Maybe this has never occurred to anyone before. Unless you are stopping by here. Yes, you.
The question is, what is it for? Lots. For example to make a passport photo look attractive.
How to Enlarge JPG Photo / Image File
For the method here there are several. Ie passing Computer, passing Android phone and by online.
One thing is sure of you No need editing skills at all.
How to Minimize JPG Photos Read Here
1. Enlarge JPG Image Resolution Using the Paint Application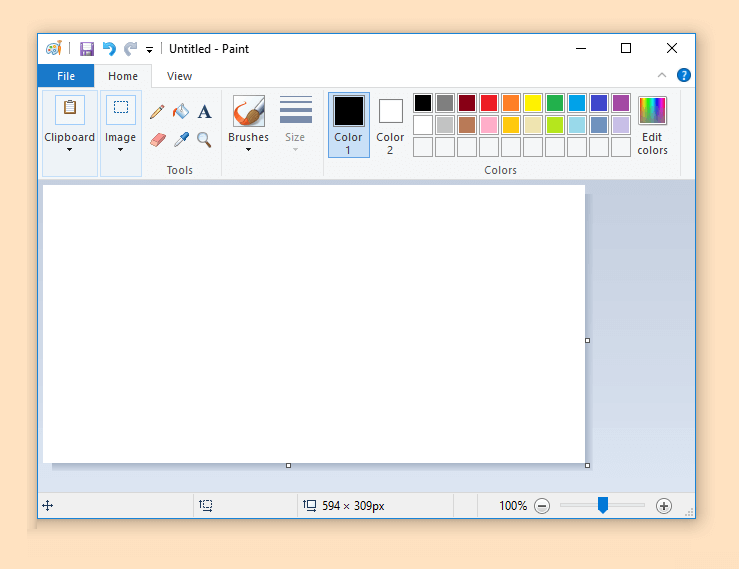 Using this paint is the easiest way. At first glance Paint is usually used for images. But for editing photos you can.
Follow the steps below to enlarge your JPG file:
Step 1 : First find the JPG image you want to enlarge> Right click The JPG> Then select Open with then click Paint :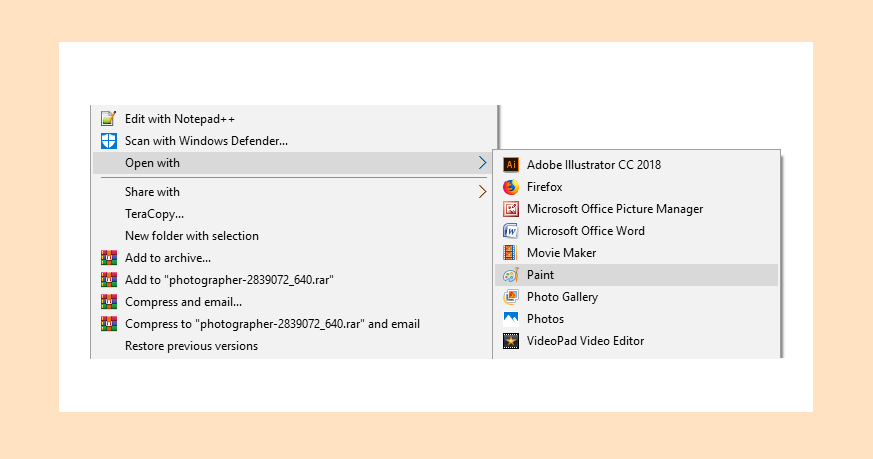 Step 2 : After the image is open> Click the button Resize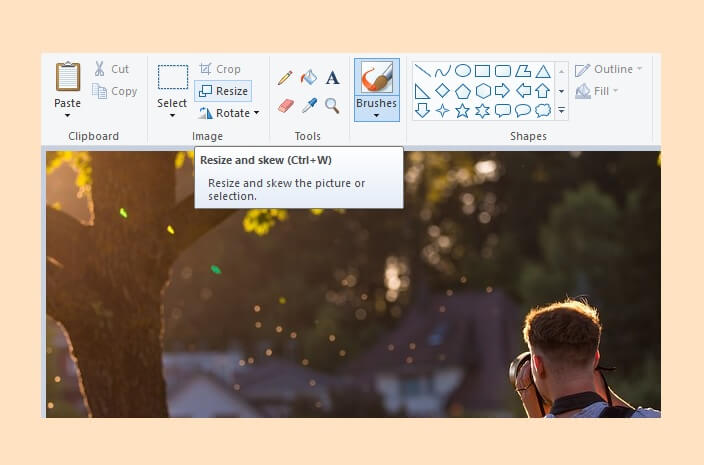 Step 3 : Click menu Pixels > Then change the Pixels value as needed (What is important to zoom in from the initial value).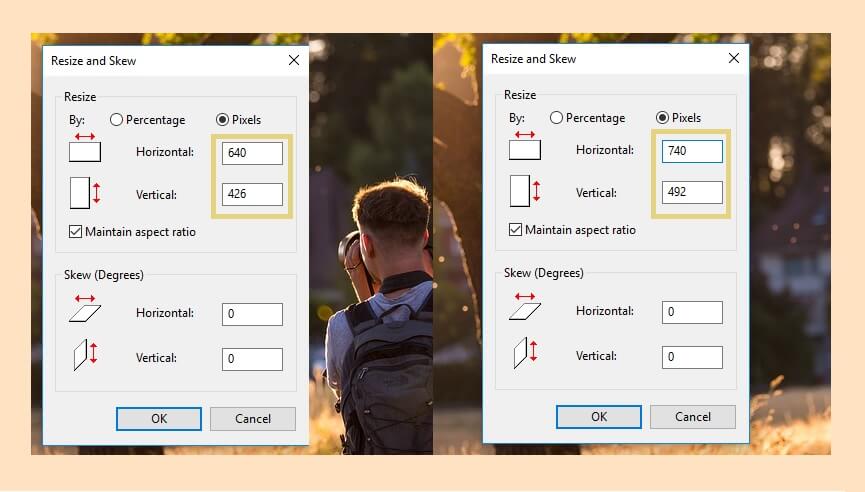 Step 4 : When finished> Click File > Then choose Save As > Then choose JPG.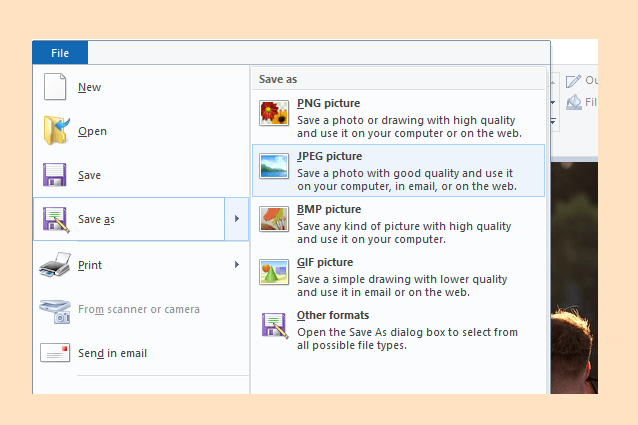 Step 5 : Name the JPG photo and save the result.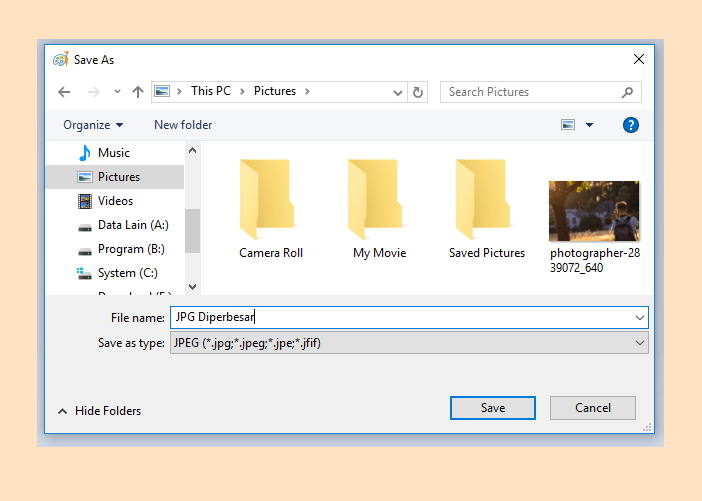 This method is arguably the easiest. One reason is the fast pace, and Paint is available in all versions of Windows.
Tips :
You can use the menu

Percentage

if you want to enlarge photos without setting pixels

Maintain Aspect Ratio

must always be checked if you don't want to set it manually
Do not set

Skew

(Degress) because it can change the style of the photo
Learn How to Change the Photo Format to JPG
2. How to Enlarge Offline JPG File Size with Photoshop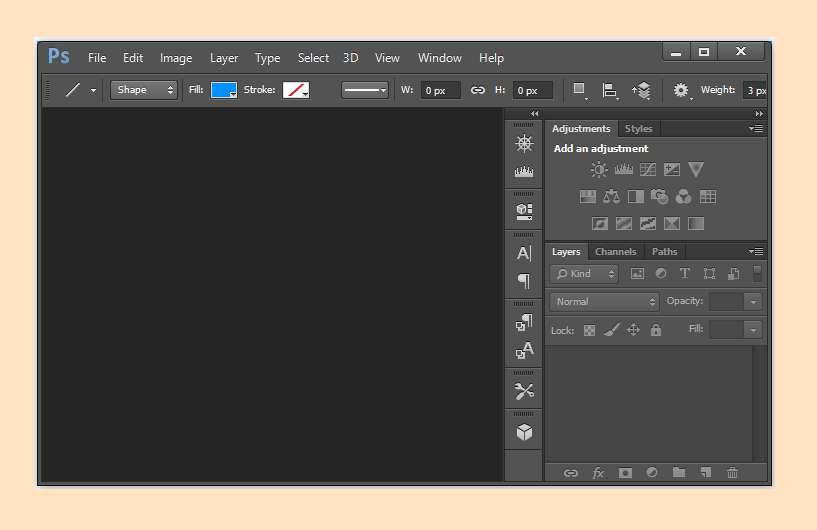 7 out of 10 people think that Photoshop is difficult to use. It is not wrong.
With that note if we are still beginners. And again depends also on editing needs.
If it's just to increase the resolution of a photo or JPG image it's easy. Even the results are very satisfying, without breaking,
Step 1 : Open the Application first Adobe Photoshop > Then click File > Select menu Open.
Step 2 : Browse then select the photo file you need.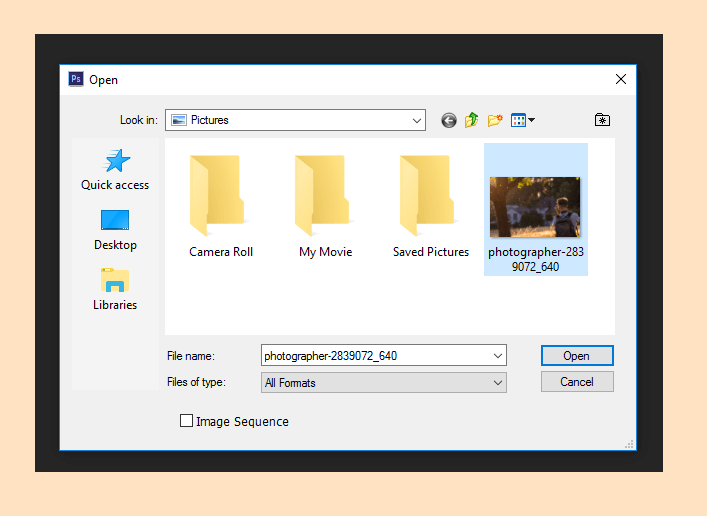 Step 3 : After the photo has loaded> Click menu Image > Then click options Image Size.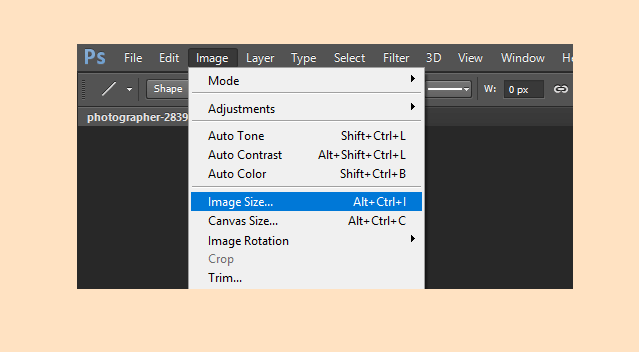 Step 4 : Settings menu will appear> Please enlarge the column Width and Height as needed.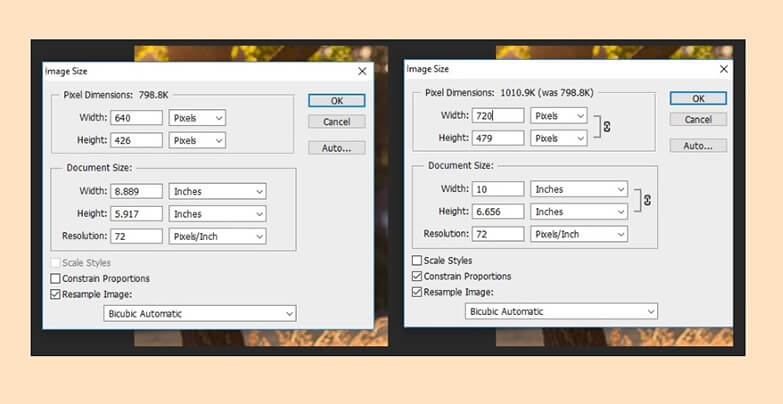 Width : Image width sideways (Left right)
Height : Image height up and down
Step 5 : When you click File > Then choose Save As :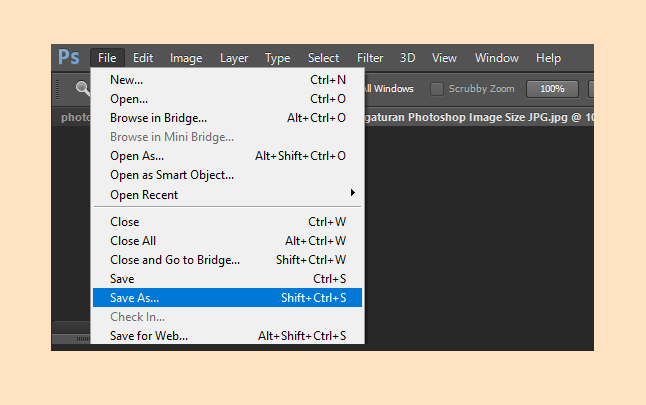 Step 6 : Name the photo you want> Then save the file in JPG format.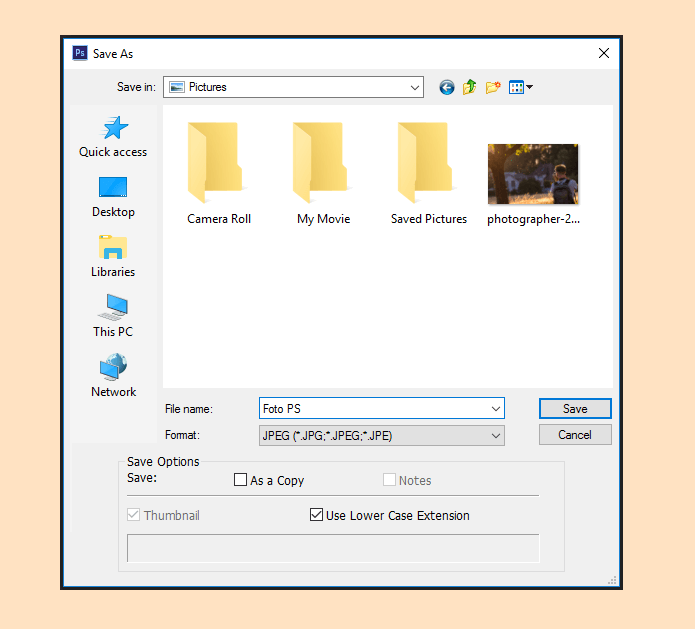 Step 7 : Settings for image quality settings as needed.
Well, beyond the shadow. Really easy right? If totaled without Browse or save image we only need two steps only.
Tips :
Always activate

Constrain Proportions

to get the right results

Resample Image

you must always activate
You can click

Image

>

Auto Tune

and

Auto Color

to enhance your photos a bit
Always save files in JPG format so they don't change
Quality settings can be adjusted as needed. But it is recommended to set it to a value

Maximum

so the results are good
3. Enlarge the Size of JPG Online Through Resizeimage.net Site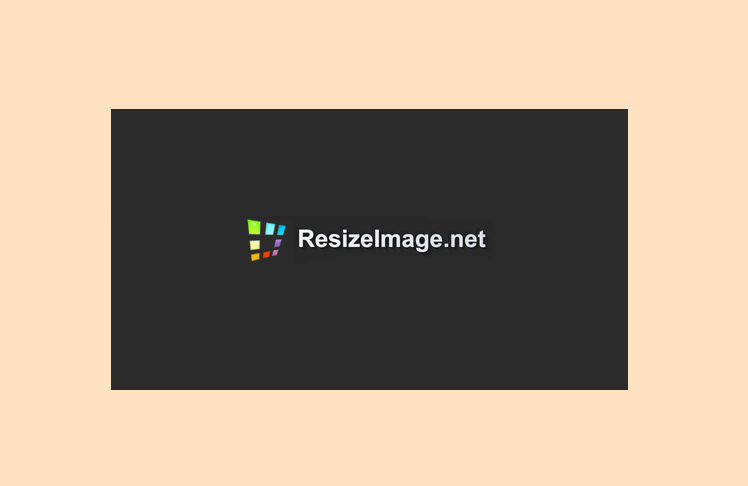 In addition to using the application, there are several sites that provide features for editing a photo or image online.
One of which is Resizeimage.net.
As the name suggests … This site has been specifically designed to resize images or photos (Resize) online. With relatively easy and complete settings.
Step 1 : First open the site first Resizeimage.net in the browser.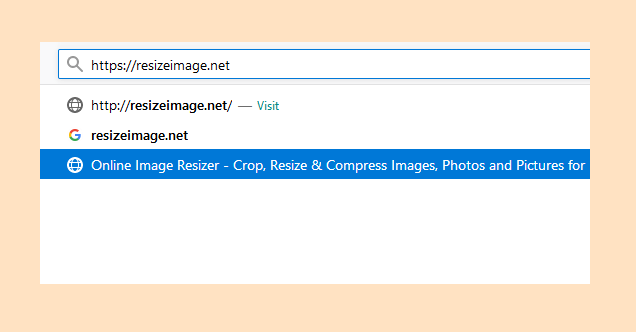 Step 2 : Please upload your JPG image in the column provided: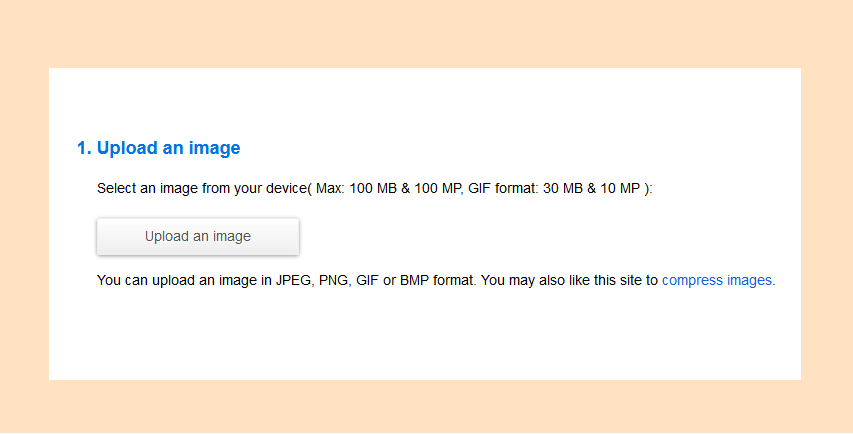 Step 3 : Underneath you can see various settings. The following is an example of how to set it: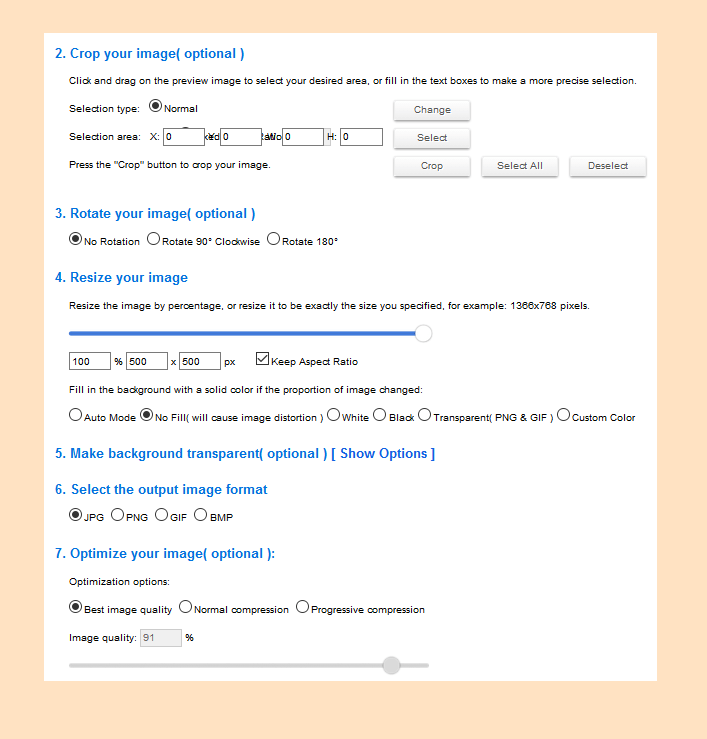 Crop your image : In the selection type, select Normal. The rest just leave it ..
Rotate your image : Leave the No Rotation setting
Resize your image : Please swipe to the right to enlarge the image. Check Auto mode and check Keep Aspect Ratio (if needed) …
Select Output image format : Select JPG (Because we are editing JPG images).
Optimize your image : I suggest checking the Best image quality for the best image quality.
Step 4 : If so, click Resize Image..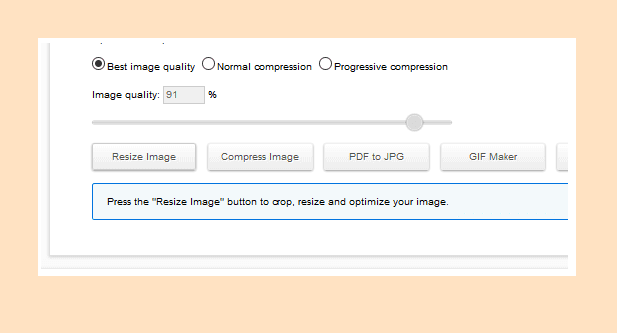 Finally, you can save the results directly to the computer or laptop.
Tips :
There are several settings such as

Rotation

,

Crop

and

Transparent

. This does not need to be changed.
For settings

Quality

choose which

Best Image Quality

to make sure the photos are good and not broken
You can also try settings

Normal Compression

. This will make the size of the results more optimal
Resize images in addition to using sliding settings can also be done manually. Just fill in the fields

pixels

which are available
4. Enlarge JPG Photos Using Let's Enhance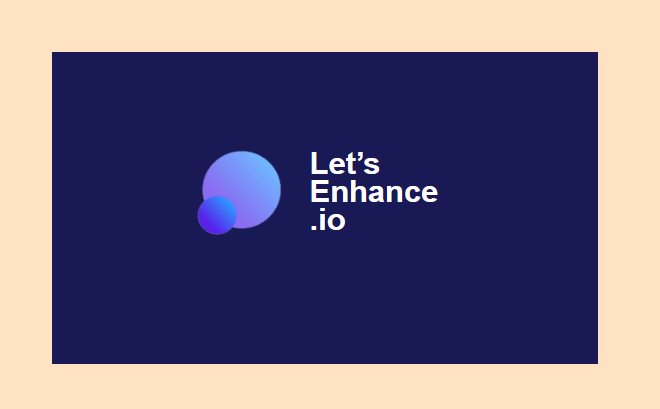 This way I can from the site Jalantikus. Let's Enchance is a website that allows users to increase the size of the image many times.
For example HD images> Become Full HD. Even so 4K (Ultra HD) can also be used. Interesting right?
How to use it? Follow the steps below:
Step 1 : Open site Let's Enhance > After that click the Upload Image button then select the photo you want to change.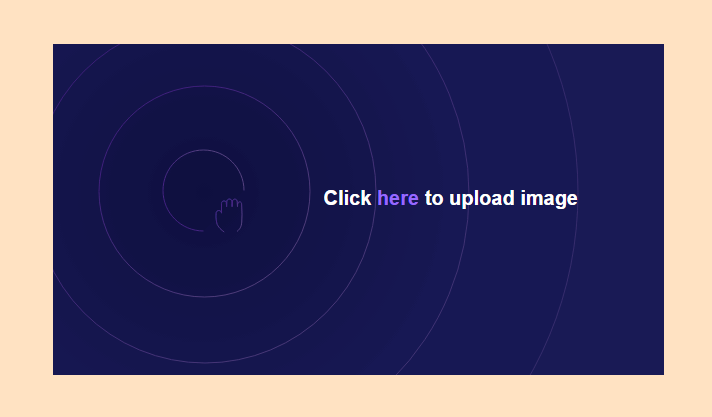 Step 2 : Press the button Start Processing to start the process.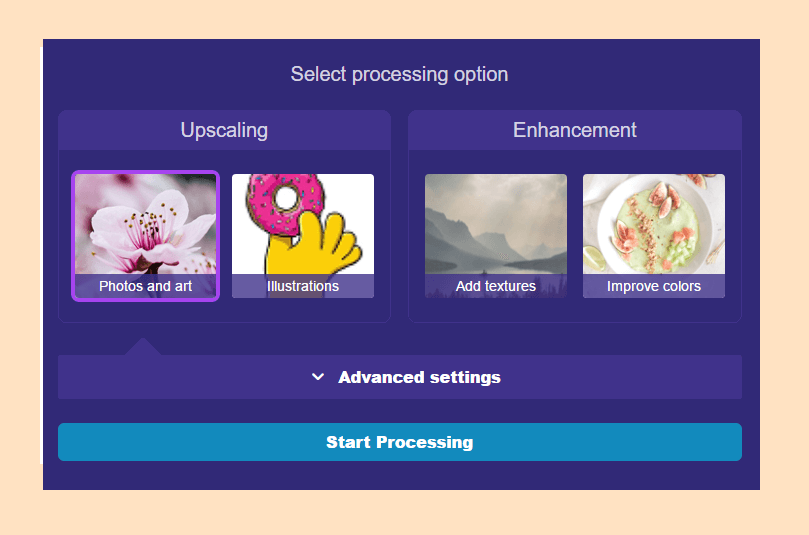 Step 3 : Finish Upload> Wait for the change process> Then please click the download button on the photo.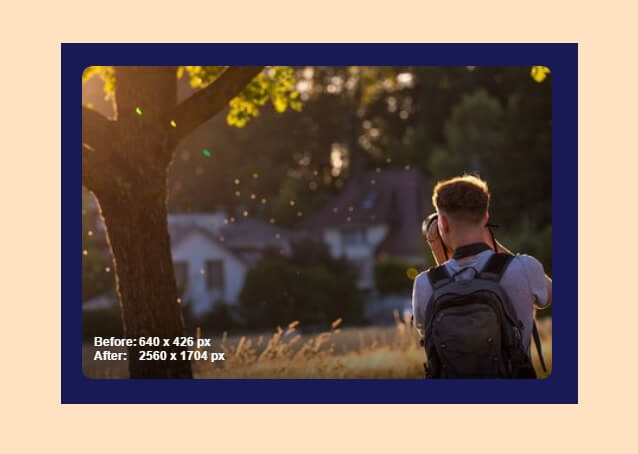 From my test results … I can resize photos from 764 × 480 to 3056 × 1920. As for the tutorial above, you can see … From 640 × 426 Becomes 2560 × 1704.
Tips :
Perform photo optimization, because the resolution increases automatically as well
select Photos and Art when uploading photos
Select the JPEG format for storage. JPEG is the same as JPG
5. Resize JPG Online Through ILoveIMG
For those who are not familiar, ILoveIMG is a site that provides document media editing services. Convert JPG, Compress, Crop and others.
ILoveIMG features are also available Resize which can be used to increase the size of the photo. The advantage is we can adjust the resolution manually.
Let's try:
Step 1 : Open site iloveimg.com/resize-image.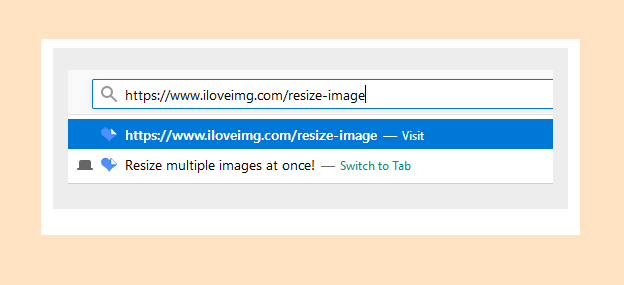 Step 2 : Click Select Images > Then select the photo you want to enlarge.
Step 3 : Adjust the Width and Height columns as needed. When you click Resize Images.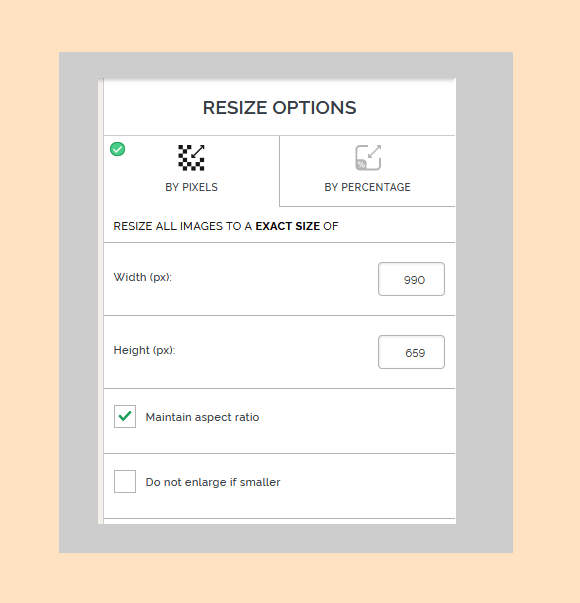 Step 4 : Wait for the process a few moments until it's finished. If you have clicked Download Resized Images.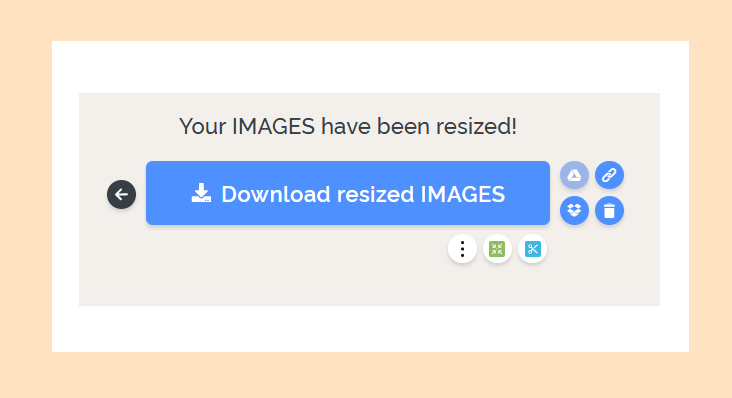 Tips :
Tick

maintain aspect ratio

to get a balanced width and height
You can upload more than 1 picture as needed
Adjust pixels manually to zoom in
Don't use features

Percentage

. Because its function is to reduce, not enlarge
Join JPG File? You Can – Click This Article
6. Enlarge JPG with Picture Resizer (Android)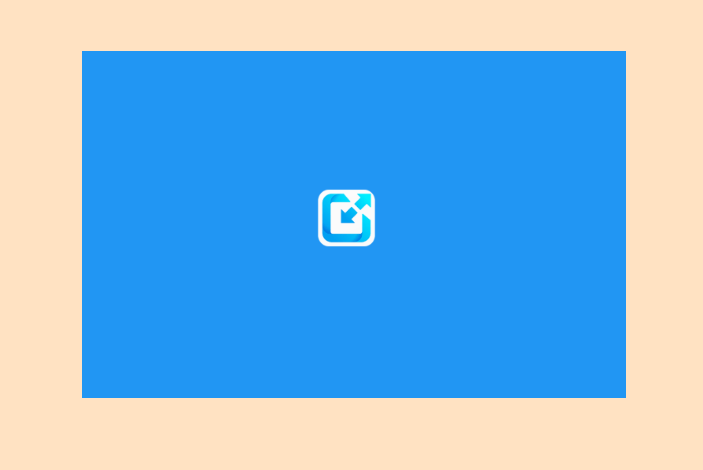 One well-known application on Android when talking about functions related to photos. Picture Resizer.
This application allows changing the image resolution of any format. Including JPG, of course.
We can also adjust the resolution manually if you really want to be enlarged.
Step 1 : Install Application Picture Resizer > Open the Application> After that tap the option Select Photos.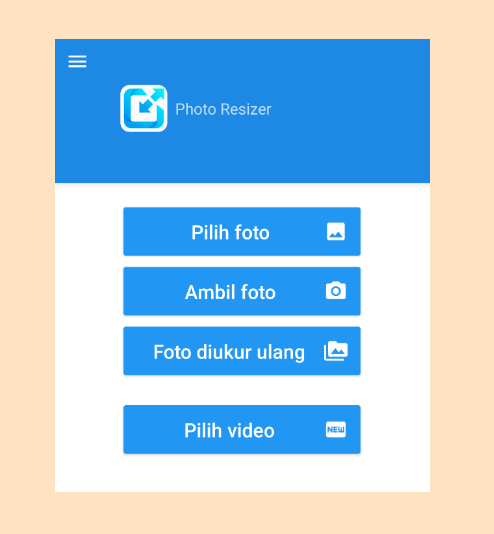 Step 2 : Locate and tap the desired photo.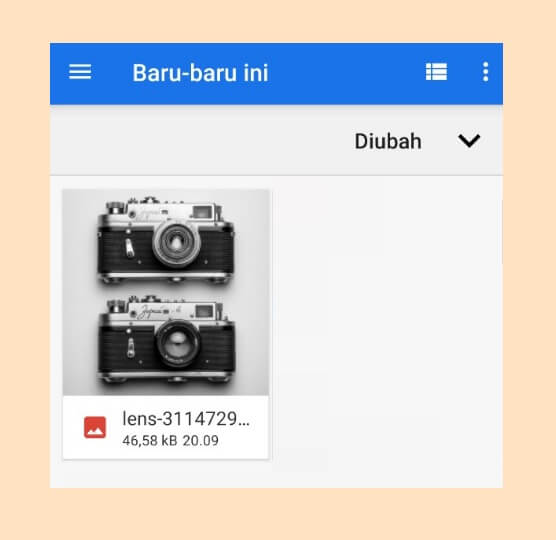 Step 3 : Then tap the button to Resize. It is located in the top menu.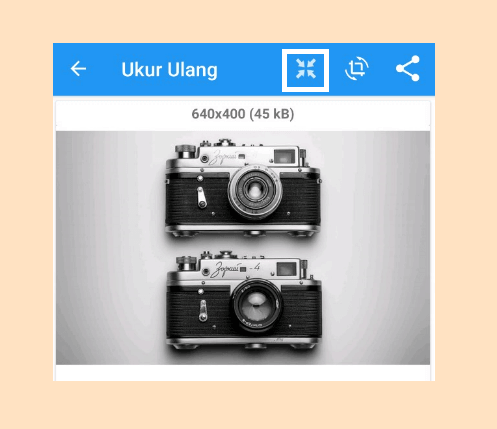 Step 4 : Tap menu Customize it > Then adjust the resolution settings as needed (Enlarged).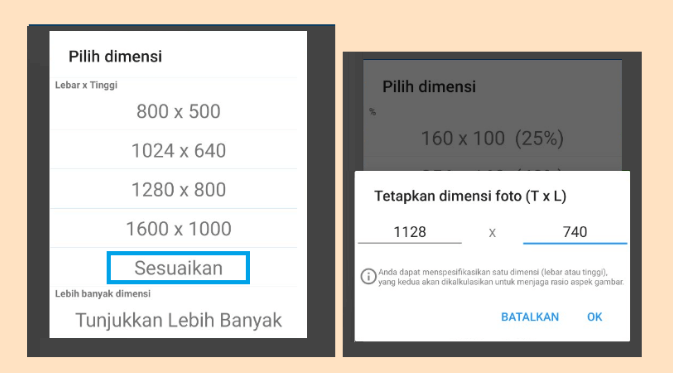 Step 5 : Wait for the process to finish. Later it will be as follows.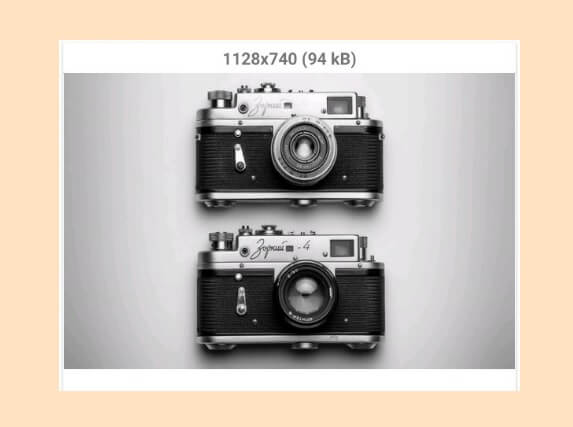 If so, the results you can see and open directly through the Gallery Application. Very simple right?
Tips :
Open the main menu> Then select

Resized Photo

to see the edit history
You can take pictures directly from the camera via the main menu
In the main menu> Tap menu button> Select settings> Then adjust

Output Folder

for setting the image stored in Internal
7. Enlarge JPG Images With Multi Photo Resize (Android)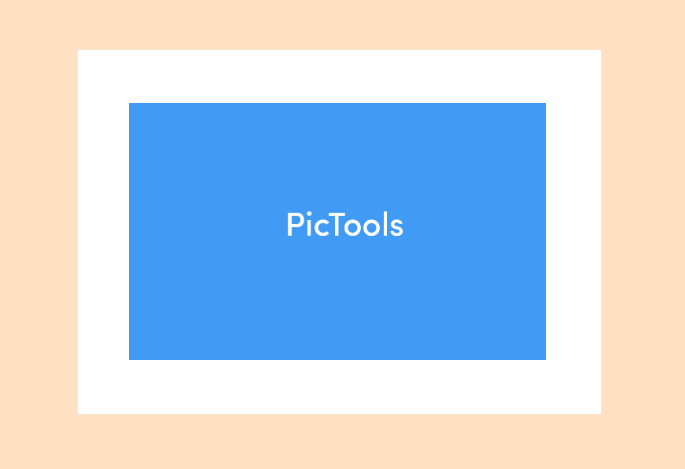 Multi Photo Resize. The real name is long. Abbreviated PicTools.
Straight to the discussion. This application is actually designed for general photo editing. From the Crop feature, Convert to Optimize.
But there is one feature that allows us to increase (Resize) the resolution of a photo to be bigger. How to use it like this:
Step 1 : Install Application> Open> Then select an option Resize (Px).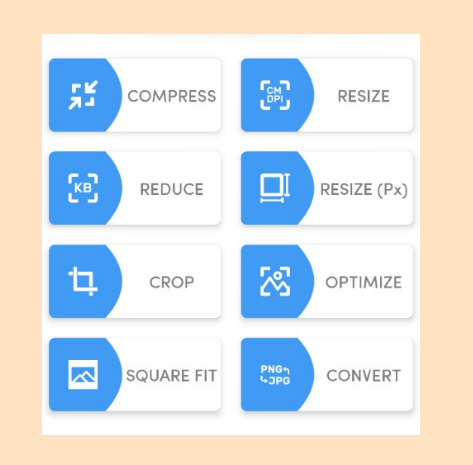 Step 2 : Tap Pick Image > Then select the photo you want.
Step 3 : Contents Custom Resolution according to the needs of zoom.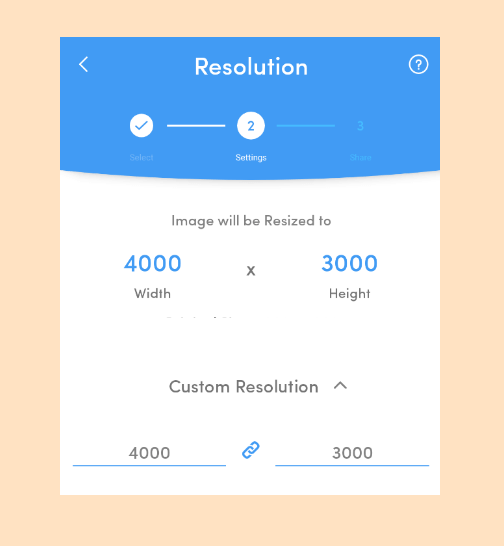 Step 4 : Tap Continue > Wait a few moments> Then the results will be saved automatically.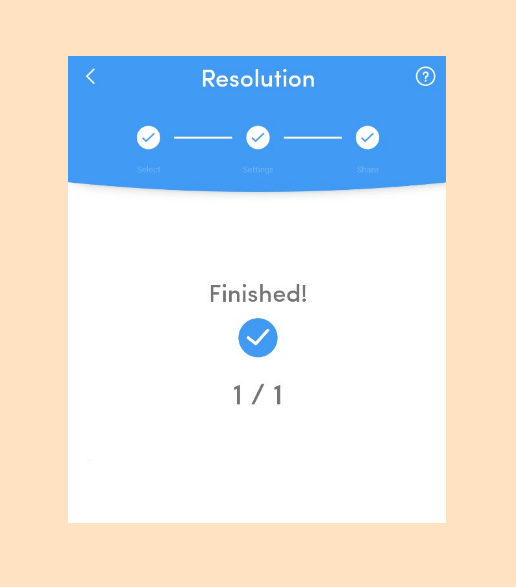 Tips :
Select menu

Resize

(Without Px) if you want to set the photo to CM, Inch to A4
Enlarge photos can also use automatic adjustment. The way to choose

Make Larger By

..
Don't forget to tap

More Options

to see further settings from the Application
Closing…
That's how to enlarge JPG photos. How many are there? Actually here is discussed in full so that you can choose your own which is roughly needed.
If followed it's actually quite simple. It doesn't take long. Even certain methods are only a few minutes complete.
The steps above have been made as clear as possible. But if there are still confused, please ask via the comments below.
May be useful.