Sharing a little, let's. You who are an Android user, may have heard the term USB Debugging not?
Yup, this feature is indeed found on the Android HP system.
However, most people do not really enable this USB Debugging feature. Some even activate it without knowing anything about its function.
Wow, it's really a shame if you get that way.
In fact, this USB Debugging, for some things can be very helpful, you know. Especially for those of you who like mobile phones like me, hehe.
Come, we are acquainted with the USB Debugging feature.
What is USB Debugging?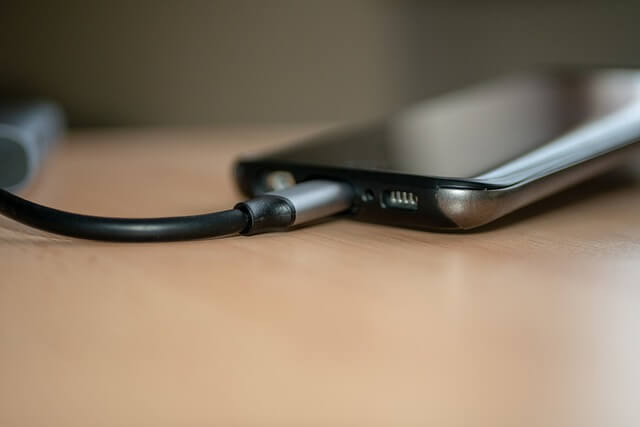 USB Debugging is one of the Android features that you can find through the Android option developers, or also known as developer options.
Well, if I have to explain briefly, it's more or less like this:
USB Debugging is an option where a a bug (error) on an HP system can be detected and known via USB media.
Basically, USB Debugging itself is intended specifically for the developer Android. Whether it's a system developer, or application developer.
So, this option is not so intended for Android users as a whole, especially those who are still lay.
Example of the benefits you will get after activating USB Debugging, all system options that are restricted to being able to open access (similar root more or less, although actually different).
This Debug feature has been around for a long time. From older versions of Android, to the latest version of Android available today.
USB Debugging function on Android phones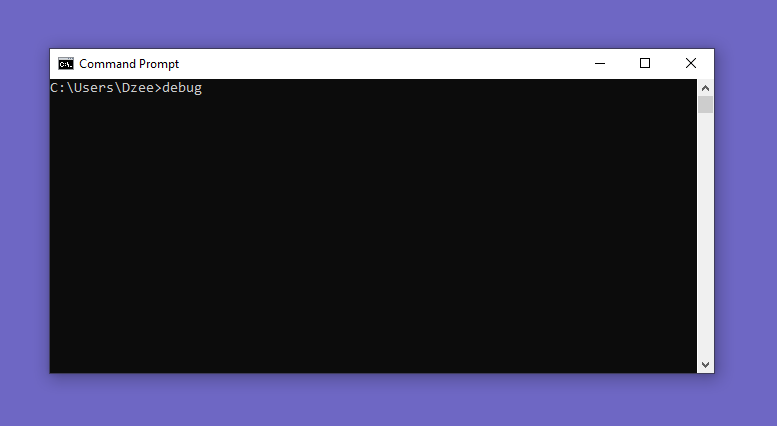 USB Debugging, mainly used to detect something error on cellphone. But in terms of use, this feature also has a variety of other functions, you know.
Well, including:
When you want to install custom ROM on HP, USB Debugging can help in the process of detecting HP to a computer system.
Can do a data transfer process from an HP to a computer device.
Install custom recovery. For example like CWM and TWRP.
Look at a data or the file whose condition hidden on the Android mobile system.
Run a certain command using Command Prompt. I also often do this using this feature. 😀
And many other benefits.
For me personally, USB Debugging is more often used when I want to install custom ROM.
Sometimes, to install the driverThe thing is, we need to enable this feature. The goal is that the cellphone that we use can be read normally.
Then, sometimes I also use this feature when I want to do it rooting Android via PC. Process root who will risk error or other obstacles, usually can be removed only by activating the mode debug USB
Already Know What is Reboot on an Android Phone?
How to enable USB Debugging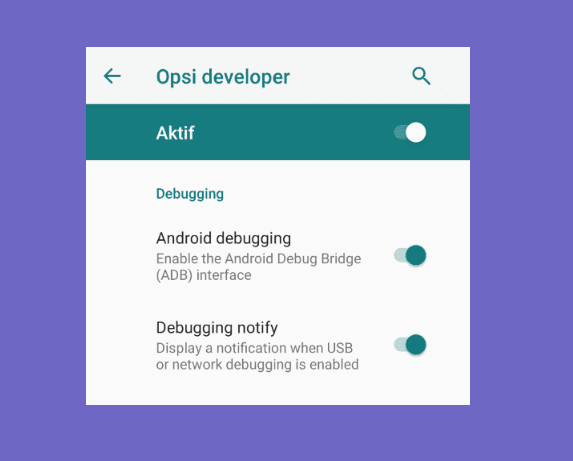 This feature is available in the developer options. In other words, to enable USB Debugging, you need to activate the developer options first.
The steps can vary, depending on the layout settings of the cellphone used. But, more or less like this way:
First, open it Settings Your Android phone first.
Swipe down then enter the menu About Cellphones.
Next, try to find it Build Number, or if in Indonesian Build Number.
Next try tap Build Number 7 times before, until the message "You are already a developer"
This developer option itself, its function is to set advanced features in the Android HP system.
After we successfully activate the developer option which was initially hidden, then we can immediately activate the USB Debugging option on our cellphone.
The method is this:
Back to the main page Settings Android phone.
Then, please enter the menu Developer Options that has appeared.
If so, swipe down then activate the option USB Debugging.
Well, done. But if you can't, try activating the USB Debugging while connecting the HP to the computer. Usually it will be active on its own.
Also Check What Is the Difference between Internal and External Memory
Safe Not Enable Enabling USB Debugging?
Previously, please note that USB Debugging itself is an Android default feature, and is not an additional feature on a particular type of cellphone.
The USB Debugging feature can run when it is activated and the HP position is connected to the computer.
If asked whether it is safe or not, then the answer relatively.
If you don't understand how to use it, USB Debugging can indeed make the HP system finished error. Example:
HP instead bootloop.
The function of a system feature is not running.
HP totally dead.
But on the contrary, if you already understand how to use it, of course it would be safe. I myself have never had a problem. 😀
Also read: This is the Difference of the Battery Removable and Non removable.
The final word
That was a brief discussion about USB Debugging.
This is just sharing just a little, because a lot of people have seen this feature, or maybe even activated it, but still don't know what the funsgs are.
After you read this article, it is hoped that you have more insight into the USB Debugging feature on Android phones, so that you fully understand when you need to activate it.
Have a question about this topic? Just send it directly through the comments column below, so that later I can answer.
May be useful.