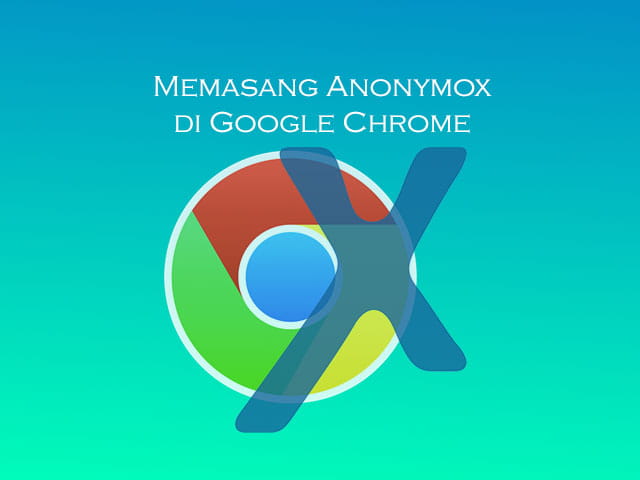 AnonymoX is a Google Chrome extension that is installed to be able to open sites that are blocked by the Ministry of Communication and Information. Usually if you access these sites, a positive internet display will appear, or even no pages will appear as if the internet connection is having problems. To overcome this, please use the following method to install anonymoX on Google Chrome used.
When you surf the internet, there are many different types of sites that can be accessed through the device used. Unfortunately, the government represented by the Ministry of Communication and Informatics blocked several sites that were considered detrimental to visitors and other parties. Therefore, one of the best ways you can do is to use anonymoX.
There are many benefits that you will get if you use the anonymoX extension while browsing the internet. These benefits are as follows.
Browsing uses an assumed identity.
The IP address used will change and change to a foreign IP.
Delete cookies automatically after the session is closed.
How to install AnonymoX on Google Chrome?
As stated earlier, that if you use anonymoX then the address Public IP used by your Laptop or Desktop PC will change. So, it's as if you are using the laptop for internet from abroad. Of course sites that are only blocked for IPs originating from within the country can finally be accessed.
In order to use anonymoX on the Chrome browser used, of course you have to install the Chrome extension. To install anonymoX extension in the Google Chrome Desktop browser, the way that can be done is very easy. To be more clear, please follow the steps below.
Please open the Google Chrome browser that is often used for internet. Then, on the Google Chrome main page please click menu (dot icon) located in the upper right corner. Then, move the cursor to More tools and click Extensions.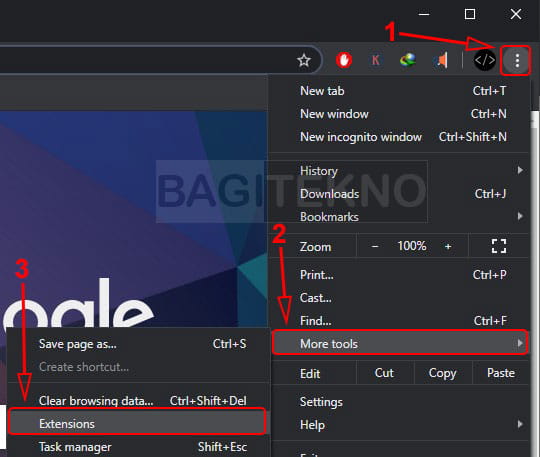 Next, on page Extensions please click menu (icon row three) in the upper left corner of the page. Then, in the options that appear, please click Open Chrome Web Store.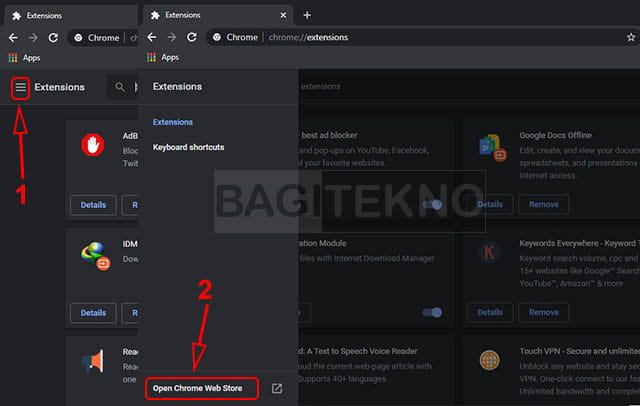 Or, you can also open the page Chrome Webstore by clicking the link chrome.google.com/webstore/category/extensions.
After that, in the search box please do a search by entering the keyword "anonymox". Then anonymoX extension will appear which can be directly installed. To install it in the Chrome browser used, please click Add to Chrome. On pop-ups that appears, please click Add extension to add the extension.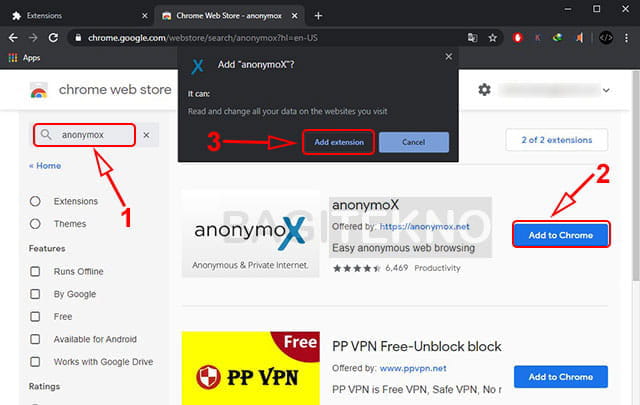 If the anonymoX extension is complete, then you can immediately use it.
How to use Anonymox in the Google Chrome Browser
After you have finished installing the anonymoX extension in the Google Chrome browser, you can now use it to access sites that were previously inaccessible because they were blocked. To use it very easily, please click the anonymoX icon in Google Chrome, then change it to On.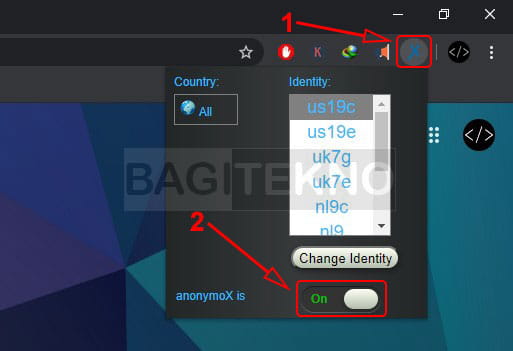 That's the easy way to install anonymoX extension in the Google Chrome Desktop browser installed on a Laptop or Desktop PC. This method you can use if you want to access a website but cannot because it is blocked. For example, sites like subscene.com, movie and software download sites, and so on.