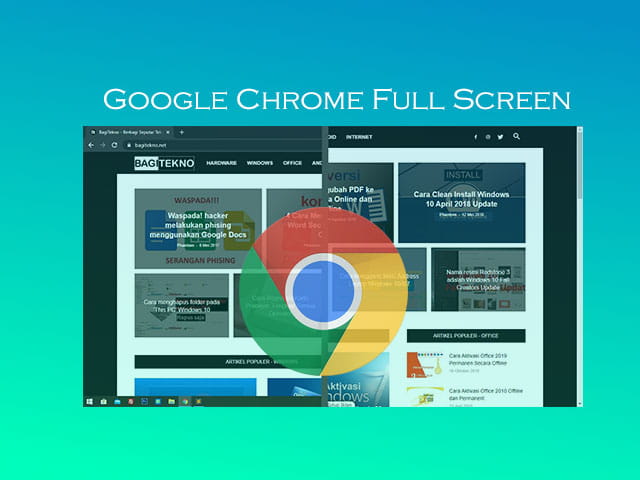 If you use the Google Chrome browser to surf the laptop or PC, then the display can be made into full screen. That is, you can make the browser use 100% of the screen area. Making Google Chrome a full screen is the right way if you want a wider web page display.
By making the Google Chrome browser full screen while browsing, this can also help eyesight become more focused on the contents of web pages that are opened. This is of course because other elements owned by Google Chrome such as tabs, url columns, etc. have been removed.
Full screen mode is usually used when watching videos using a browser or video player application. But, even if you are just browsing or reading articles in the Chrome browser, you can also use full screen mode. The method that can be done is also very easy and does not need to install special extensions. This is because Google Chrome actually already provides these features, only less realized.
How to Make Google Chrome Browser Full Screen
As said before that using full screen mode while browsing will make the vision more focused on the contents of web pages. If you want this, then please make the Google Chrome browser used to be full screen using the following steps.
Please open the Google Chrome browser that you use for browsing on a Laptop or Desktop PC.
In the Google Chrome window, please click menu (dot icon) located in the top-right corner of the browser.
In the menu that appears, please click on the icon full screen (the rightmost icon in the section Zoom) to change the Chrome browser to full screen.

After that the display of your Google Chrome browser will fill the screen.
In addition to using the steps above, you can also do this by using a keyboard shortcut. The shortcut key on the keyboard to change Google Chrome to full screen is F11 (or Fn + F11).
Return Google Chrome to Normal Mode
If you are using full screen mode when browsing in Google Chrome and want to return to normal mode, then the method is also very easy. Usually this is done if you want to move tabs or enter another url.
To restore Google Chrome to normal mode, then please hover over the top of the screen, then click the sign icon x. Or, you can also do it by pressing a button F11 (or Fn + F11) on the keyboard.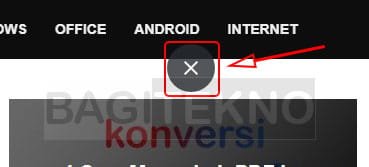 That's the easy way to change or make the Google Chrome Desktop browser full screen. This method is very appropriate for you to use if you want to focus more on the contents of web page content and hide other components of Google Chrome. In addition, how to return to normal mode is also very easy.